Navigating the delicate balance between infrastructure and ecology requires a specialised approach. With years of experience in environmental consulting, Molino Stewart has expertise in developing comprehensive Roadside Vegetation Management Plans that blend the necessities of road safety with the preservation of our natural environment.

For competitive ecological consulting services phone Molino Stewart on +612 9354 0300 or contact us by email.
Some examples of recent projects include:
Update of Mid-Western Regional Council Roadside Vegetation Management Plan
Molino Stewart was commissioned to update Mid-Western Regional Council's LGA-wide roadside vegetation assessment. The approach involved ground-truthing and updating previous work in line with the LGNSW Rapid Assessment Methodology using the Eco Roadside app produced for LGNSW. The project involved extensive fieldwork to survey the roadside, update mapping with newly collected data, and update acquired layers. The result was an updated Roadside Vegetation Management Plan, and Standard Operating Procedures for the LGA.
Wedderburn Roadside Vegetation Plan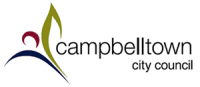 Molino Stewart was engaged to produce a Roadside Vegetation Operational Plan for the suburb of Wedderburn to guide Campbelltown City Council in the management of works associated with roads and roadsides. The conservation value of roadside vegetation was assessed and best practice guidelines for roadside vegetation management developed. The plan provided practical measures tailored to the roadside vegetation environments to ensure the roadside managers can undertake routine maintenance in a way that protects threatened species and endangered ecological communities and complies with all relevant legislation.