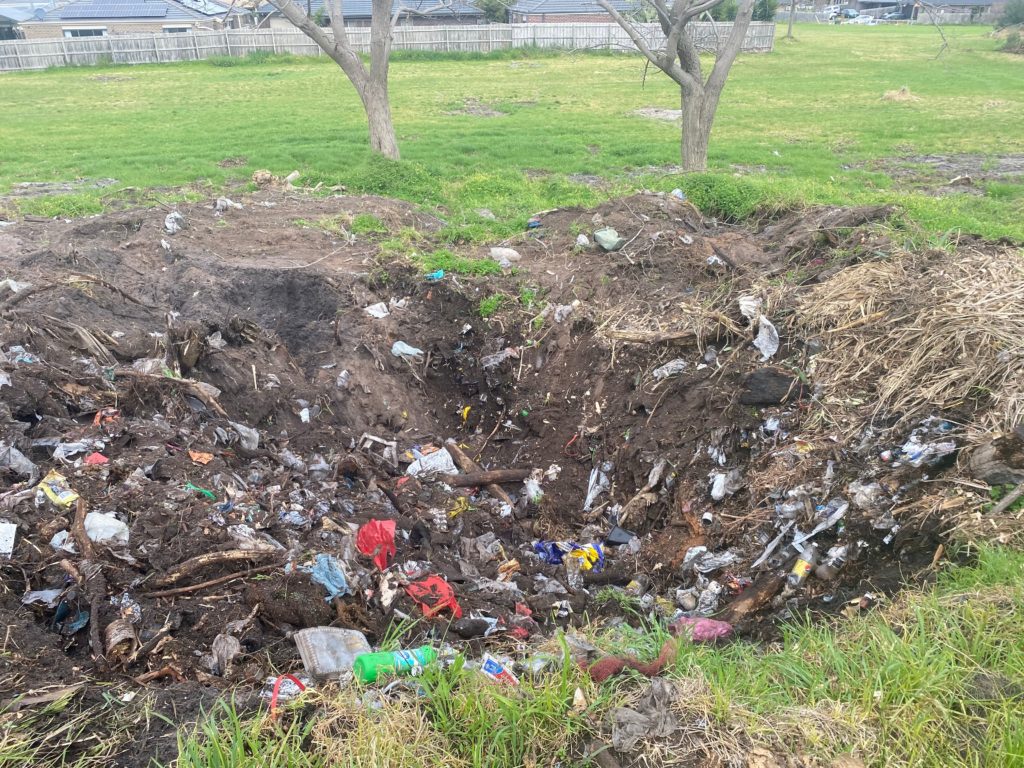 Our experienced consultants will help you successfully navigate the environmental impact assessment and approval process and provide you with all the documentation you need to successfully complete your project. We have conducted hundreds of environmental impact assessments and arranged approvals for a wide variety of projects across NSW. These range from small straightforward developments that need a simple development application (DA) submitted to Council; to large, complex, controversial projects that require substantial assessment and documentation to comply with Part 4 and/or Part 5 of the NSW Environmental Planning and Assessment Act.
We can prepare whatever environmental impact assessment documentation you require under the Act including:
Preliminary Environmental Assessment – PEA
Environmental Impact Statements – EIS
Review of Environmental Factors – REF
Statement of Environmental Effects – SEE
As well as supporting documentation such as species impact statements (SIS), construction environmental management plans (CEMP), operation environmental management plans (OEMP), and specific management plans.
We work with specialist sub-consultants whom we select for the specific needs of the project, all of which have more than 20 years of consulting experience, so you can be assured that only the very best experts are working on your project.
Example Projects
Yathong Rewilding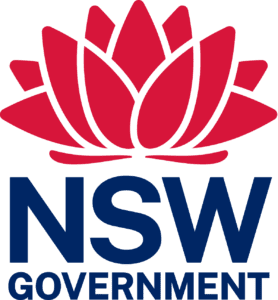 Yathong Nature Reserve (Yathong NR) is 118,805 hectares in size and forms part of the Central Mallee reserves, which is the largest continuous area of mallee vegetation remaining in New South Wales. The reserve is one of four locations selected for inclusion in the NSW Rewilding Program, a 10-year project to reintroduce native fauna and restore ecosystems in NSW. Yathong NR was selected for this program for its large areas of high-quality semi-arid habitat which are suitable for the reintroduction of nine species – some of which are extinct in NSW – and to promote the recovery of up to 19 threatened species. The proposed activity involves the construction and operation of a 122km long conservation fence, enclosing a 39,230ha feral predator free area. The project also includes the construction and upgrades to 103km of management/fire trails, and the construction of several additional site facilities. The project will ensure the ongoing exclusion of feral predators and potentially feral herbivores to permit the reintroduction of locally and regionally extinct species. Molino Stewart was invited to prepare a Review of Environmental Factors (REF) to meet National Parks and Wildlife Services' (NPWS) obligations under the Environmental Planning and Assessment Act 1979 (EP&A Act) for the construction and operation of the conservation fence, maintenance/fire trails and additional facilities.
Molino Stewart drafted field survey methodologies to support the ecological and archaeological surveys. The data collected during the ecological field work was compiled into an Ecological Assessment Report which identified and evaluated the impacts on the reserve's natural values, and provided clear specification of the environmental safeguards and mitigation measures required to reduce risk and to meet the statutory obligations of the relevant Acts concerning biodiversity protection in NSW and Australia. The archaeological survey delivered a clear and comprehensive identification and assessment of the impacts on Aboriginal places and/or objects, which were presented in the Aboriginal Cultural Heritage Assessment Report (ACHAR) and which included an Aboriginal Heritage Due Diligence Assessment. Furthermore, a Statement of Heritage Impact (SoHI) was prepared in accordance with the NPWS Guide to Historic Heritage Approvals.
The outcomes of the field studies and surveys were compiled by Molino Stewart into the REF, in accordance with Division 5.1 of the EP&A Act and Clause 228 of the Environmental Planning and Assessment Regulation 2000, transparently outlining the natural and cultural values of the reserve, the impacts from the NSW Rewilding Program implementation, and setting out clear guidelines for risk reduction and mitigation measures.
Scenic World Redevelopment (Hammon Holdings)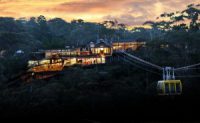 Molino Stewart has been involved for more than 20 years in the progressive redevelopment and refurbishment of this iconic tourist attraction which has been the home of the Katoomba Scenic Railway and Skyway for over 70 years. Over that time we have undertaken environmental constraints mapping, provided planning and environmental advice, project managed concept designs, assessed the impacts of several staged developments, designed and delivered community and stakeholder engagement, negotiated leases of public land and organized land acquisitions and land swaps as part of the development approval process. We have obtained approvals under Part 4 and Part 5 of the Environmental Planning and Assessment Act which has enabled our client to transform the site from quirky 1950s rides to a spectacular 21st Century tourist attraction on the edge of the Blue Mountains World Heritage Area which attracts nearly one million Australian and international tourists each year.
The work has not been without its challenges with the original facility spanning 13 separate land parcels, with four different owners (three government), which had nine distinct land zonings in two separate local environment plans, none of which permitted the existing and proposed uses of the land. Furthermore, one of the rides spans the World Heritage listed Blue Mountains National Park, and the whole facility is in a visually prominent location adjacent to residential properties and is accessed by a road system not designed for large volumes of traffic. Careful negotiations with neighbours, the local Council, the National Parks and Wildlife Service and the Department of Crown Lands has enabled each stage of development to take place.
Dam Upgrades (Water NSW)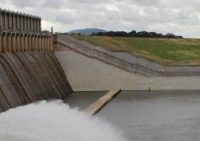 We have prepared Reviews of Environmental Factors (REFs) for more than 25 dam and weir upgrade projects at Water NSW Dams across the state. This has ranged from the removal or weirs or the construction of fish ladders to improve fish passage, the modification of outlet works to reduce thermal pollution and the raising of dam walls and construction of auxiliary spillways to improve dam safety.
We have also prepared Construction Environment Management Plans, Wildlife Corridor Plans and Weed Management Strategies to support these projects.
Botany Bay Cable Environmental Impact Assessment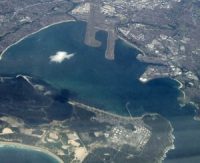 Molino Stewart undertook an Environmental Assessment under Part 3A of the Environmental Planning and Assessment Act and assessed the environmental constraints for route options for electricity cables to connect the Kurnell sub transmission substation (STS) to the Bunnerong STS. This was a highly sensitive environment from both a natural and heritage point of view as the undersea cables were required to cross Botany Bay. Key environmental issues included the impact of cable laying on protected seagrass beds, threatened marine species habitats, an endangered ecological community, the site of the first contact between Aboriginal people and Europeans, other items of Aboriginal heritage value, disruption to commercial shipping, water pollution, noise, traffic, safety and visual amenity. Molino Stewart designed and delivered a community and stakeholder engagement plan which included negotiations with two groups of traditional land owners, Sydney Ports Corporation and the Office of Environment and Heritage.
Grose River Bridge (North Richmond Joint Venture) (NRJV)
NRJV investigated options for a new public road bridge crossing the Grose River at Yarramundi to provide sufficient transport infrastructure for its proposed development in North Richmond and to alleviate existing and future traffic issues due to growth within the region west of Sydney. Molino Stewart prepared an Opportunities and Constraints Report analysing the various options and, with a preferred option selected, prepared a Review of Environmental Factors.
Springwood School Expansion Project (Catholic Education Office)
The Parramatta Diocese of the Catholic Education Office operates St Columba's High School and St Thomas Aquinas Primary School within a large bushland property in Springwood, in the Blue Mountains west of Sydney. Molino Stewart was engaged to obtain development approval for major expansions to both schools each of which had particular environmental and natural hazard challenges. For example the bushland setting meant that bushfire was a significant risk and not only did new buildings need to be compatible with this risk but existing buildings needed to be brought up to current standards. However, the provision of asset protection zones proved challenging because they would have had to encroach into ecological communities which are protected at a state and national level. Furthermore, modifications to some existing buildings were constrained by their State Heritage listing. We worked closely with the Catholic Education Office, the schools, the project architects, the Rural Fire Service and Council to find solutions which were functional, safe and environmentally responsible. We prepared detailed bushfire and ecology assessments and management plans, commissioned a heritage impact statement, an ecologically sustainable development (ESD) report and other assessments, including noise, traffic and hazardous materials to support the development application. We subsequently oversaw the engagement of crews to implement the bushfire/vegetation management plans and we helped the schools develop bushfire emergency plans for their campuses. The bushfire management plan and emergency plans protected the schools and their occupants during the 2013 bushfires which swept through the campuses and surrounding areas destroying homes but leaving the school buildings unscathed and the students safely evacuated.
For competitive environmental consulting services phone Molino Stewart on +61 2 9354 0300 or contact us by email.