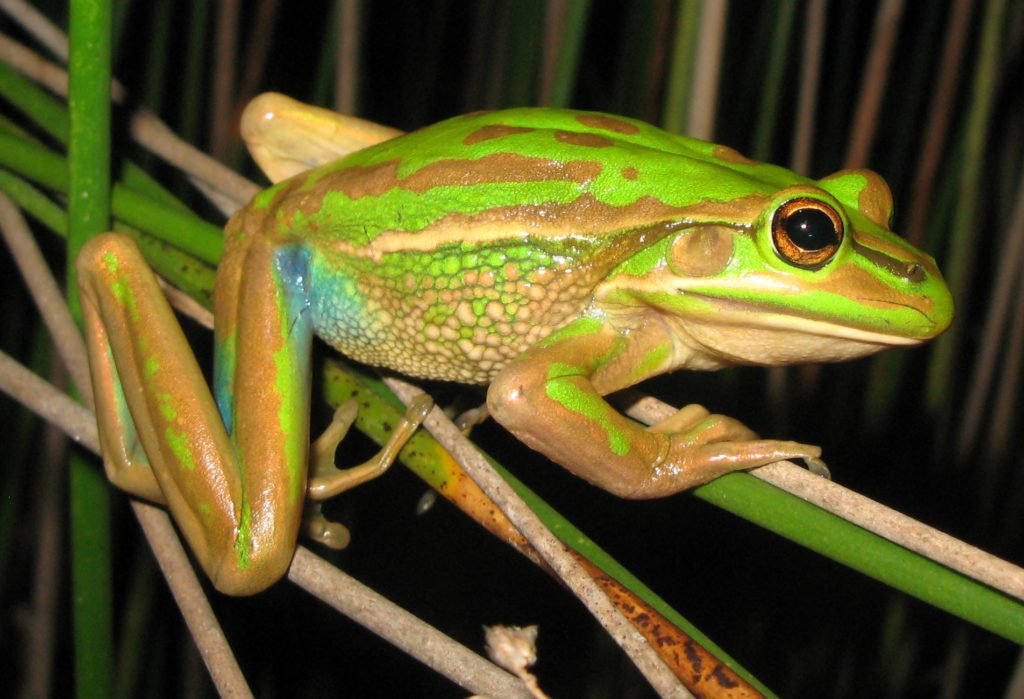 Our ecologists have extensive experience in all aspects of ecological assessment and flora and fauna habitat management. Our ecological impact assessment and management consulting expertise includes:
conducting flora and fauna surveys
flora and fauna monitoring
vegetation and fauna habitat mapping
ecological impact assessments
threatened species assessments & appraisals
biodiversity management plans
vegetation management plans
roadside vegetation management plans
Biodiversity Development Assessment Reports (BDAR)
expert testimony.
Biodiversity Development Assessment Reports
The Biodiversity Conservation Act 2016, together with the Biodiversity Conservation Regulation 2017, outlines the framework for addressing impacts on biodiversity from development and clearing. It establishes a framework to avoid, minimise and offset impacts on biodiversity from development through the Biodiversity Offsets Scheme.
The Biodiversity Assessment Method (BAM) is a scientific method that assesses biodiversity values – it calculates likely biodiversity losses from impacts at development sites and gains from conserving land at stewardship sites. Only accredited assessors can carry out a BAM assessment.
Our accredited Assessor Ecologist can undertake an assessment using the Biodiversity Assessment Method (BAM) and write up the required report.
For competitive ecological consulting services phone Molino Stewart on +612 9354 0300 or contact us by email.
Some examples of recent projects include:
Scenic World Development Verification Statements

With expanding visitation numbers for the facility, Scenic World is continuously seeking innovative events initiatives. In line with Scenic World's wish to provide immersive nature-based experiences at the site, it submitted a development application in which it proposed to stage a biennial temporary dinosaur exhibition between 2018 and 2023.
The exhibition included 23 electrically driven animatronic installations around the main plaza, café and terrace areas of Scenic World, as well as in the Jamison Valley along the LilliPilli link. Additional theming such as sound, projection, puppets, cases, dinosaur eggs and footprints was also located in the valley along the LilliPilli link, providing an educational, interactive experience for visitors.
Molino Stewart was engaged to produce the initial Statement of Environmental Effects for the works, and subsequently, to produce verification statements upon the completion of each exhibit. These certify that the Scenic World Dinosaur Exhibition and associated activities have been implemented in accordance with the Statement of Environmental Effects and is in accordance with the development consent conditions.
School Infrastructure NSW Biodiversity Due Diligence Panel
SINSW is conducting Due Diligence to de-risk project delivery and ongoing operation of school facility upgrades throughout NSW. Molino Stewart has been engaged by SINSW to prepare preliminary ecological assessment reports to assess any constraints which may affect future development at the school sites and to support the SEARs and SSD planning pathway process. The assessments outline any biodiversity constraints which may be relevant to the proposed development under the Biodiversity Conservation Act 2016 (BC Act), Environment Protection and Biodiversity Conservation Act 1999 (EPBC Act), Water Management Act 2000 (WM Act) and the Fisheries Management Act 1994 (FM Act). To date, Molino Stewart has project managed and completed Due Diligence assessments for 52 proposed school infrastructure upgrade projects.
Hambledon Road Extension Property Valuation Ecological Assessments
Blacktown City Council proposed upgrades to Hambledon Road, Schofields. The proposed upgrades included the construction of a new 26 m wide, 3.6 km long, four-lane divided road between Schofields Road and Garfield Road East. To facilitate the development of the proposed roadway upgrade, private land occurring within 20 lots (19 properties) had to be acquired. In addition, land to support SP2 – Drainage and RE1 – Public Recreation zoned reserves had to be acquired.
Prior to the purchasing of land, the biodiversity values of each of the 20 properties had to be assessed to assist in the determination of any constraints and or opportunities to their development or conservation potential.
Molino Stewart was engaged by Blacktown City Council to prepare Ecological Assessment Reports for each of the 20 Lots (19 properties). The objective of these reports was to identify any ecological constraints that would affect the land value determined during the acquisition of private land. This assisted in determining the property value of the land to be acquired.
Grose River Bridge Biodiversity Assessments
Molino Stewart recently prepared the biodiversity assessments for a proposed new multi-span bridge over the Grose River at Yarramundi. A condition of the Voluntary Planning Agreement between Hawkesbury City Council and the developers of the Redbank residential development at North Richmond is the construction of an alternative bridge crossing over the Grose River as part of the developer contributions. The proposed works include the construction of a new 230m-long bridge, construction of a new intersection and upgrades to an existing intersection.
Molino Stewart was engaged to undertake the aquatic and terrestrial biodiversity assessments in support of the Review of Environmental Factors prepared by Arup. The assessments identified ecological impacts that will occur during the construction and operation of the proposed development and proposed mitigation measures to minimise these.
Yathong Rewilding Review of Environmental Factors
Molino Stewart prepared a Review of Environmental Factors (REF) to assess and mitigate potential impacts associated with establishing a feral predator free area in western NSW within the Yathong Nature Reserve. The construction of the feral predator free area involved the construction and operation of conservation fencing and associated infrastructure, control of feral predators and herbivores (to the greatest extent practicable), and the reintroduction of locally extinct species at Yathong Nature Reserve in the Central Mallee.
Green and Golden Bell Frog Management Plans

Facilitated nine stakeholder workshops in Sydney, Wollongong and the Hunter Valley to develop local management plans for key Green and Golden Bell Frog (GGBF) populations in line with the NSW and national GGBF recovery plan. Wrote nine Local GGBF Management Plans and developed a guide for the creation of GGBF friendly gardens and habitat for urban areas. Client Feedback: "A pleasure to work with. did a great job meeting and addressing the challenges of a complex project"
Tudar Road Wetland and Vegetation Management Plan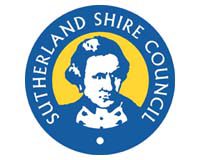 Molino Stewart prepared a plan of management for an urban wetland which provides an important ecological attribute of permanent water contributing to the fauna values and conservation significance of Burnum Burnum Reserve, a core habitat in Sutherland's Green Web.  The plan of management took ecological values, water quality function and human use of the reserve into account. The local community was involved in the planning process through a workshop. Hydrologic, hydraulic and water quality modelling was undertaken to inform the technical assessment. The plan of management provided management options to remediate the wetland and improve its integration into the ecosystem, improving and protecting water quality and riparian habitat values.
Ecological Assessment on Pacific Highway Upgrade – Woolgoolga to Ballina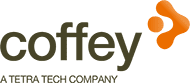 Molino Stewart was engaged by Coffey to undertake ecological survey and assessments and supervise clearing for geotechnical and surveying works. This was part of the final design requirements for the upgrade of this section of the Pacific Highway. The Environmental Management Plan submitted for this work lists the requirement that in ecologically sensitive areas, all access routes for the drilling equipment shall be assessed and authorised by a qualified ecologist. This assessment must be undertaken prior to clearing of any vegetation. Ecologically sensitive areas included areas of known threatened flora or endangered ecological communities, koala habitat, riparian vegetation and habitat for the Oxylan Pygmy Perch (OPP) and threatened frog species.
Wedderburn Roadside Vegetation Plan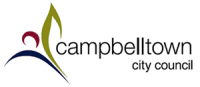 Molino Stewart was engaged to produce a Roadside Vegetation Operational Plan for the suburb of Wedderburn to guide Campbelltown City Council in the management of works associated with roads and roadsides. The conservation value of roadside vegetation was assessed and best practice guidelines for roadside vegetation management developed. The plan provided practical measures tailored to the roadside vegetation environments to ensure the roadside managers can undertake routine maintenance in a way that protects threatened species and endangered ecological communities and complies with all relevant legislation.
Ecological Constraints Analysis

Molino Stewart prepared an Ecological Constraints Analysis to support the Georges River Council's Planning Proposal to rezone vacant land at River Road, Oatley for the purposes of aged care accommodation and ancillary services. The sensitivity of being adjacent to Myles Dunphy reserve, in proximity to the Georges River and bushfire prone land were issues considered in the assessment.
Minto Retirement Village Ecological Assessment
This 6 ha site in the Campbelltown Local Government area is proposed to be developed for a retirement village.  It has substantial areas of remnant bushland and a detailed ecological assessment was undertaken to inform the design and development application.  Targeted surveys were undertaken for threatened species including Cumberland Land Snail and Koalas.  Biodiversity offset costs were estimated by our accredited assessor.