Molino Stewart education and training specialists have extensive experience in natural resource management training and environmental education. We have created a wide range of environment and sustainability publications for clients including State of the Environment reports, handbooks, tool-kits, educational materials, promotional materials and websites. Some examples of our work include:
Regional State of the Environment Report for Councils of the Greater Central West Region
Since 2009, in liaison with 16 local councils and the Central Tablelands and Central West Local Land Services, Molino Stewart has produced the region's State of The Environment Report. This involves updating environmental indicators for the region as well as identifying new indicators for emerging environmental issues. All participating Councils provide data to be included in the report, with additional regional information sourced from the Local Land Services and other government agencies. Molino Stewart has developed a data collection system to support the extensive data collection and analysis. Molino Stewart then authors and produces the final publications, which includes the Regional State of The Environment reports in the year of the council elections and local area 'snapshots' every year. The final documents are available to download on the councils websites and are also available here
2016 State of the Environment Report for Moree Plains and Narrabri Shire Councils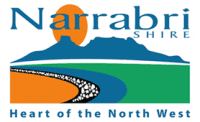 Molino Stewart worked with Moree Plains and Narrabri Shire Councils to collect and analyse data and produce the 2016 comprehensive State of the Environment Report. This collected data over the four year reporting period. Molino Stewart researched and reported on the environmental trends, wrote and designed the combined report and provided a tailored summary report for each council.
Wedderburn Roadside Vegetation Operation Plan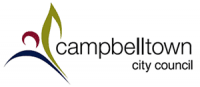 Molino Stewart developed a staff training module to support the implementation of the Wedderburn Roadside Vegetation Operation Plan. The staff training module contained an easy-to-follow staff booklet and educational material to assist with an internal training program for operational staff and contractors. It provided guidance on how to manage the roadside corridors of Wedderburn into the future, particularly in relation to threatened species and endangered ecological communities.
Lake Macquarie Backyard and Beyond Planting Guide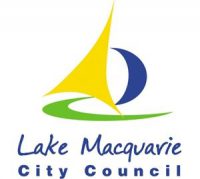 Molino Stewart produced the booklet to form part of the Lake Macquarie City Council's 'Backyard Habitat for Wildlife' Program. This guide contains information to help people improve their backyard biodiversity, and learn how to create their own habitat garden. It included a detailed plant selector table as a starting point to choose suitable plants for a garden. The guide also contains information on keeping pests and feral animals away, planning for bushfires and attracting a variety of native fauna to household gardens.
Education Modules for the Biodiversity Guidelines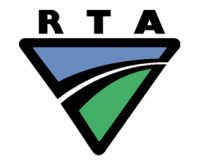 Molino Stewart prepared education modules for the Biodiversity Guidelines, including the development of module content from the RTA's biodiversity guidelines and training materials including facilitator slide presentation, facilitator's workbook and participant workbooks.
Green and Golden Bell Frog Local Management Plans and Community Guides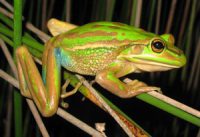 Molino Stewart facilitated seven stakeholder workshops in Sydney, Wollongong and the Hunter Valley to develop local management plans for key GGBF populations in line with the draft NSW and national GGBF recovery plan. We also provided a technical overview presentation on the GGBF and the recovery program and produced finalised Management Plans for Port Kembla, Greenacre/Upper Cooks River, Kurnell, Lower Hunter, Upper Hunter, Middle Hunter and Lower Cooks River/Arncliffe key populations of the species. From our work in this area we helped to write and publish two environmental GGBF guides: a Threatened Species Information Profile and a Threatened Species Information, Environmental Impact Assessment Guideline.