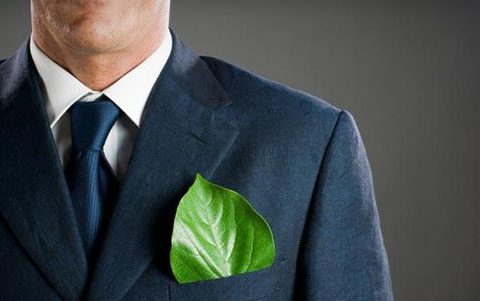 Our staff have qualifications and extensive technical experience in the development, implementation and evaluation of sustainability education and engagement plans and programs. Environmental education – education in, about and for the environment – has developed over many years and is now a recognised aspect of environmental management. As a result of the 1992 Rio Summit, there was a call to extend environmental education across the so-called quadruple bottom-line (environmental, social, economic, cultural) to form sustainability education. This not only provided a greater scope but also enabled a variety of new learning activities not previously conducted in environmental education.
We understand and have designed a broad range of sustainability education activities for several sectors of the community including:
Schools
Businesses
Local councils
Residents
Farmers
Using our technical evaluation skills, Molino Stewart have also reviewed the effectiveness of several community sustainability education programs. Some examples of community sustainability education projects we have worked on include:
Waste Education and Engagement Strategy (Camden Council)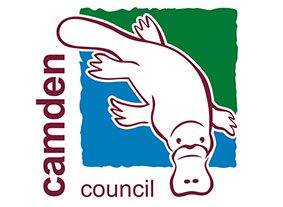 Due to large scale urban development and population growth in the Camden LGA, the Camden Council sought consultation for its domestic waste operations.
The Council engaged Molino Stewart to develop an Education and Engagement Strategy to provide a strategic direction and focus of waste education for the Council.
Molino Stewart's responsibilities also involved preparing a schedule of activities for the Council's waste education initiatives
Community Engagement and Education Plan to develop the Bingara Reserve Flying-fox Camp Management Plan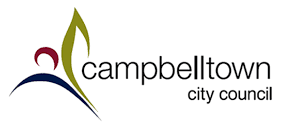 Campbelltown City Council intended to prepare a flying-fox camp management plan for Bingara Reserve in Macquarie Fields. To do this it required a community engagement and education plan to ensure that all stakeholders were consulted effectively and sensitively in the development of the camp management plan.
The education of stakeholders about flying-fox ecology, why they are endangered and their impacts on humans (e.g. health) was built into the plan. Stakeholders included:
Local councils
Elected representatives
Residents
Local businesses
Horse owners
Airports
Wildlife rescuers
Orchardists
Relevant government agencies
We prepared a comprehensive plan providing clear guidance including background, relevant engagement and learning activities, timeframes and responsibilities.
Sustainability Education Plan for the Pittwater Local Government Area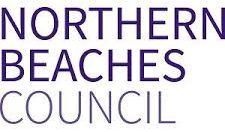 For this project we researched and identified leading practices in Education for Sustainability (EfS). We then evaluated the results of an audit of Council's EfS actions to identify gaps and opportunities for the Pittwater Sustainability Education Plan.
To further identify current EfS actions in the Pittwater LGA and opportunities for new actions, we facilitated focus groups with businesses, schools and community groups and interviewed Council staff. Using this knowledge, we prepared the Pittwater Sustainability Education Plan in consultation with Council and other stakeholders.
Werrington Park Environmental Education Kit

Werrington Park is a well-used open space area in the Penrith LGA consisting of a creek, artificial lake, remnant native vegetation and mown playing fields. Penrith City Council wished to promote the use of the park as an environmental education resource for local schools.
To successfully complete this project, we conducted research into the most appropriate environmental education learning activities. In consultation with Penrith City Council, we identified a trail for a self-guided study for students.
We then prepared print-ready booklets for Stage 1, Stage 2 and Stage 3 school students using the trail. We also prepared teachers' notes for each stage and organised the construction of signs identifying stops along the trail.
Sustainability Audits for School Environmental Management Plans in the Hawkesbury LGA
Hawkesbury City Council wished to encourage schools to conduct sustainability audits as education activities and to improve their own environmental management.
This project involved evaluating the environmental audits and environmental management plans of schools in the LGA. In consultation with Council, gaps and improvements were identified and appropriate learning activities mapped to relevant curriculums.
Using the improved audit processes, we conducted pilot audits in two local schools. Audits were carried out related to biodiversity, energy use, waste management (all aspects), potable water use and stormwater management. We compiled a review report for Council based on feedback from teachers, students and the wider community.

Evaluation of Local Government Waste Education Programs in South Australia
We were engaged by the South Australian Government to evaluate uptake and usefulness of the waste education assistance program for all local councils across the state.
Using our evaluation and education capabilities, we developed a program evaluation plan in consultation with the client. The evaluation plan was used to guide all aspects of the project activities.
Based on the evaluation plan, we surveyed the views of customer service officers and waste management officers about aspects of the waste education assistance program. We also interviewed other stakeholders such as recycling operators, non-government organisations and relevant government department officers.
We wrote a comprehensive evaluation report based on the findings of the social research and provided recommendations to the client for future action and improvements.